The Borgo candidate to become a UNESCO World Heritage Site.
Civita di Bagnoregio is suspended in time and space,
a magical place for an unforgettable stay.
Fragile like a nest, majestic like a fortress, magical like Rivendell, the city of the elves, Civita di Bagnoregio bewitches thousands of visitors from all over the world. Perched on top of a tuff spur that is gradually eroding, it can only be reached thanks to a narrow pedestrian bridge. The Borgo retains all the charm of past centuries and can only be visited on foot. All around extends the Valle dei Calanchi, a natural landscape shaped by the wind and rain.
Acqua di Civita Beauty & Rooms allows you to live a sensory experience in a unique place.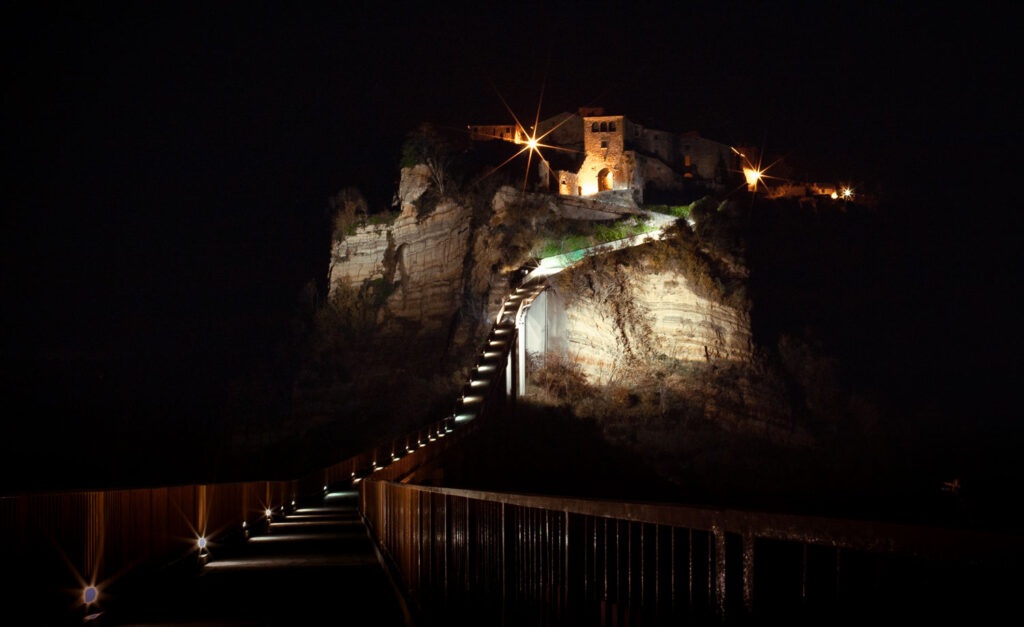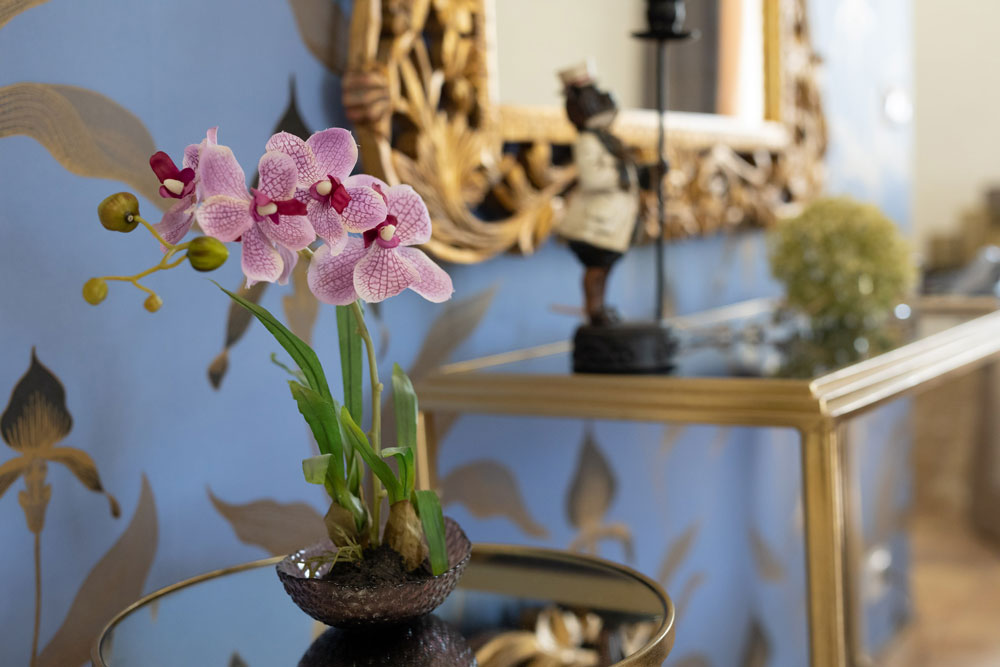 The structure of Civita di Bagnoregio overlooks the main square of the Borgo.
Recently renovated, it is characterized by design details combined with a warm and welcoming atmosphere.
The independent entrance with an external staircase leads to the fifteenth-century hall on the first floor, an authentic testimony of the historicity of the building in which you will spend your stay.
The Suspended Garden is located inside the Borgo, along the external perimeter, and allows you to fully enjoy the view of the suggestive Valle dei Calanchi.
It is reserved for guests of Acqua di Civita Rooms but can be booked for special occasions, such as events and weddings.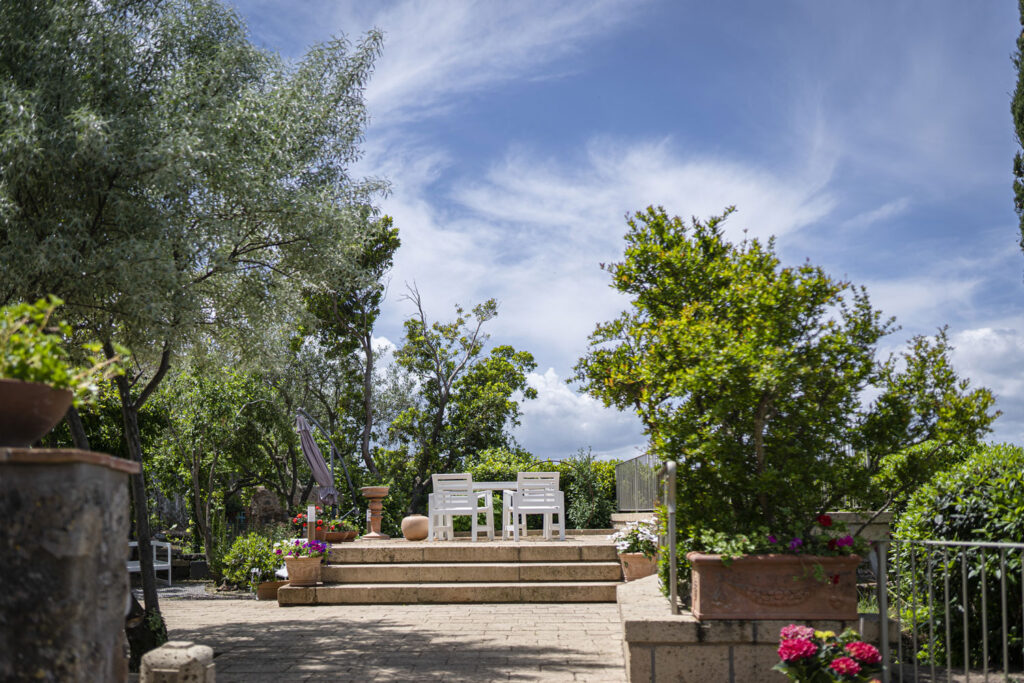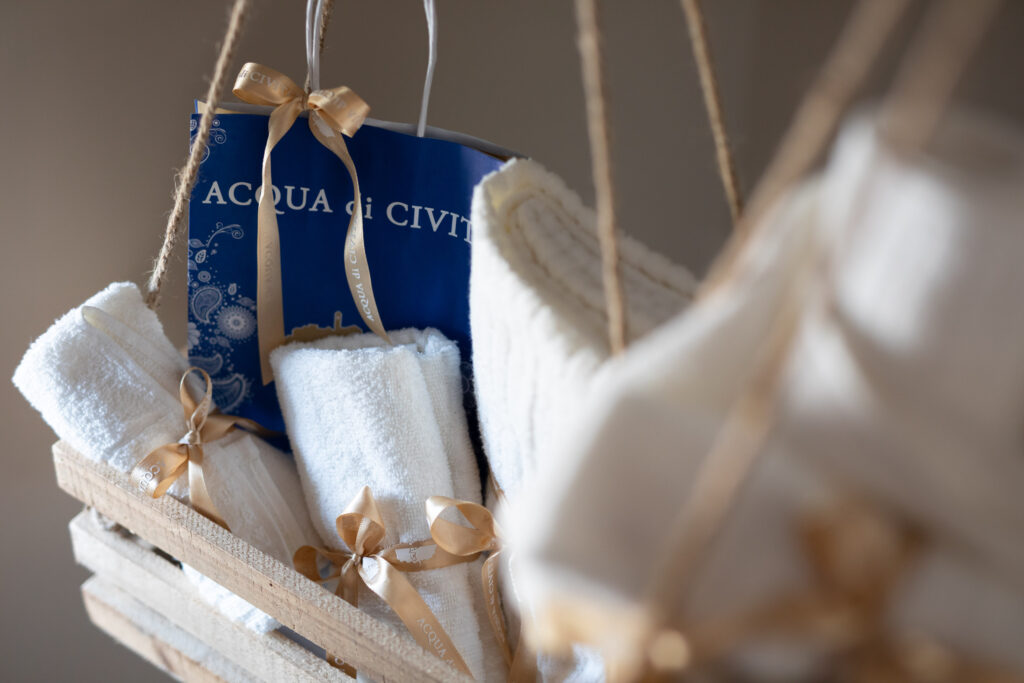 Acqua di Civita was born from the idea of ​​us three brothers, Silvia, Daniela and Andrea. By virtue of our deep love and bond with the Borgo, we have decided to create products linked to the territory in which we grew up.
Inspired by the legend of Balneum Regis on the waters surrounding Civita, we create Beauty lines that include perfumes, organic cosmetics and natural soaps. You can find some of these products in the rooms, you can also buy them in the shop on the main square of the Borgo, but also online.